And, the perpetrators always try to make the victim into the perpetrator, while their buddies, the guilty are never held accountable for their own mess they put themselves into buy being pedofile, drug cartel, greedy, arrogant land stealing crooks…
Who would like to "get them?"
Many, they have caused harm to, stole from, molested or lost a loved one to their perversions…. just NOT their fellow "brothers" in law enforcement who prefer to look the other way, get graft, or are fellow participants, related or married to, supplied by…the real perps!
That is WHY they call it corruption & if you don't go along with the Status Quo agenda here, you are marked for death…
Now, it seems the perps because of their stupidity exposing such a huge systemic global network of drug corruption & pedofile rings globally…they are feeling a feeling they never have experienced before, fear!
richardboydenreport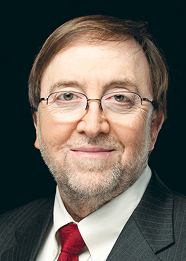 Glen F. Post III CEO Centurylink
RACISM, ATTEMPTED MURDER AND CENTURYLINK
https://richardboydenreport.wordpress.com/2016/07/12/century-link-quest-set-up-phone-tap-for-drug-dealer-murderer-don-dickey/
You reading this Century Link Corporate EXECUTIVES? Hope so because you have a low life employee complicit in the attempted murder of NATIVE AMERICAN woman Belva Schuldt of Kettle Falls Washington. Your employee's name is    J E R R Y… L I N Q U E S T!    He is working with his "bath house buddy" Don Dickey who is a documented drug dealer, land stealer, liar, and guilty of attempted murder of Schuldt and her husband Arnie Wade so that Dickey can get the "reconveyed"…complements of PEDOPHILE attorney Chris Montgomery of Montgomery Law Firm…property she bought and paid Spokane Teachers Credit Union for.
Dickey, Montgomery and Wayne Bell president of Stevens Title Company using a fabricated fraudulent "reconveyance" NOT SIGNED BY Schuldt document which KEPT DICKEY on the DEED OF TRUST…say NEVER EVER TRANSFERRED to…
View original post 411 more words